If you and your friends used to steal apples from your neighbour's orchard as children, you will remember that you all used to rush towards the biggest tree. Climbing the tree was a real adventure in and of itself. Picking fruit from this tree was easiest, and the apples from that tree were somehow the juiciest. If you didn't get there first, you would rather wait for an opportunity when a less skilful lad tumbles from that tree so you can climb onto his branch, than just picking the fruits that fell under every other tree in the orchard.
When a child doesn't see an entire orchard from one tree, that's fine, they can afford to do so. But when the biggest national distributers in the agricultural sector act the same way, one has to wonder what is wrong there? Especially given that high-quality market movement analysis and availability of information might be the only good things in the national strategy for the development of Serbian agriculture.
There are 631,522 registered agricultural holdings in the Republic of Serbia, and they are using 3.5 million hectares of arable land. Holdings owned by natural persons use 84% of the total land, while registered legal entities are exploiting 16% of arable land. Small holdings have 4.5 ha of land on average, whereas big players have on average 210 ha of land per agricultural holding.
For more than 20 years, the operations of importers, distributers and intermediaries in sales in the agricultural sector were driven by market segmentation which was created primarily according to one factor, the size of the agricultural holding. Even though the biggest buyers make up only 1/8 of the market, overall sales efforts are directed at big land owners. It is understandable that major players are a primary interest group, as bigger holdings guarantee the placement of bigger amount of input while spending less of own resources, which leads to quick and safe turnover. And that's fine. But we believe that it is not ok to neglect 85% of the market made up of small agricultural holdings.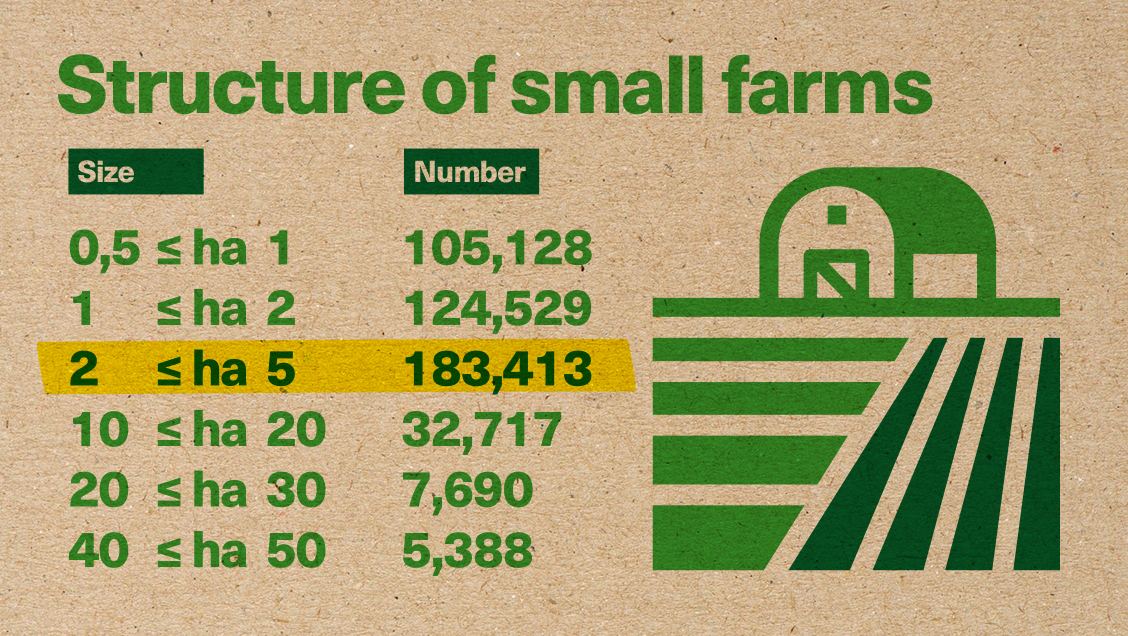 Therefore, based on available information and some additional investigative effort, we made a demographic, psychographic and behavioural segmentation and we targeted 180,000 potential buyers, owners of small agricultural holdings. We set up a sales strategy based on a cross-selling model, together with interested producers of raw materials. With partners from the banking sector, we defined a co-branding communications strategy. The only thing we didn't manage to achieve is to involve a key player, distributor with a wide network of agricultural pharmacies. Aside from potentially big and long-term job for all participants in the chain, this project could have been one of the real drivers of development in rural areas.
Unfortunately, they still only care about those big trees. Once they climb up, the only thing they care about is not to fall from that tree with the juiciest fruits. And the answer to the question why can't they see the orchard from the tree, is identical to the one from the beginning of the story. They can afford it.